We're in BETA!!!
Click subscribe to become a beta-user.
Take Control of Your

Fitness

SmartFit provides a convenient and affordable way to workout live with fitness experts from around the world, anywhere, anytime.
Affordable
Skip the gym membership and save your gas. Because training sessions are live and conducted online at the convenience of the both the trainer and trainee, sessions are moderately priced.
Convenient
Workout whenever and wherever. SmartFit users can participate in training sessions created by fitness experts at anytime, even 5 mins before a training session starts.
Collaborative
SmartFit integrates with wearable devices, like Fitbit, and fitness applications, like the iPhone Health app.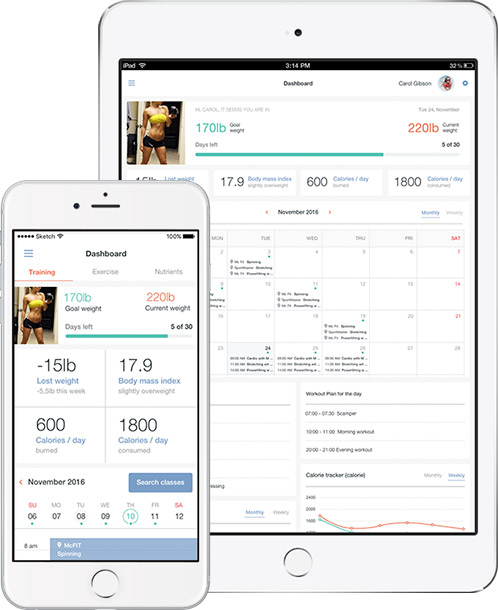 Sign up for Training Sessions
No matter where you are, search for training sessions that fit your personal needs, and sign up for sessions during a time that fits your schedule.
Workout with fitness experts 1-on-1
Receive a notification before your session starts. Fire up the app and start your workout!
Fitness Dashboard
The SmartFit dashboard presents data from your wearable devices and other fitness applications, in a graphical format, helping our users to better visualize the effects of your fitness efforts.